The Taboo Doctor answers the health questions that you have been too afraid to ask. We demystify all health topics which had previously been termed as taboo. 1. by keeping you informed of important health topics 2. engaging in candid health chat 3. Listening to your own health stories By keeping to these principles our Mission is; To turn you into a health champion wherever you go, as you slice health fact away from fiction
Episodes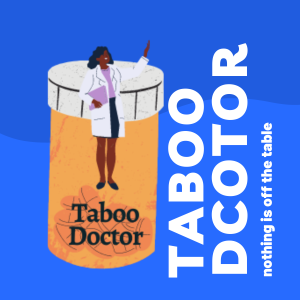 Wednesday Oct 28, 2020
Wednesday Oct 28, 2020
She shares her journey to sexuality and how she has become a voice and advocate for liberation for African women worldwide.
We discuss sexual censorship of African Women, we explore sexual freedom, preferences, safety and the imposition society places the bodies of women. Please be aware that this episode may be triggering as we do discuss rape and sexual assault If you have any questions, comments, suggestions or topics you would like us to discuss please share them with us vial email - hello@taboodoctor.com
Disclaimer: Taboo Doctor is an information sharing and educational platform only. The information on this site should not serve as medical advice. If you need one to one medical advice please see your doctor.
SHOW LESS