The Taboo Doctor answers the health questions that you have been too afraid to ask. We demystify all health topics which had previously been termed as taboo. 1. by keeping you informed of important health topics 2. engaging in candid health chat 3. Listening to your own health stories By keeping to these principles our Mission is; To turn you into a health champion wherever you go, as you slice health fact away from fiction
Episodes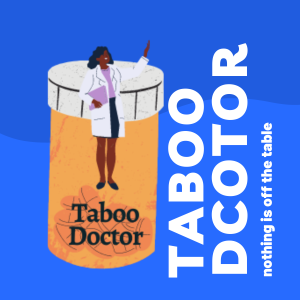 Wednesday Oct 14, 2020
Wednesday Oct 14, 2020
On this episode, we are joined by Yeside Olayinka-Agbola, also known as Olori coitus. She is a certified Sexual Health Educator, and intimacy & Pleasure Expert.
We explore sexual pleasure, intimacy and how couples and women can maximise physical intimacy within long term relationships. 
 
We explore why there have been barriers to fulfilling sexual relationships and how we can all break down these barriers.
You can find her on Instagram @oloricoitus
Instagram @taboodoctor
YouTube Taboodoctor